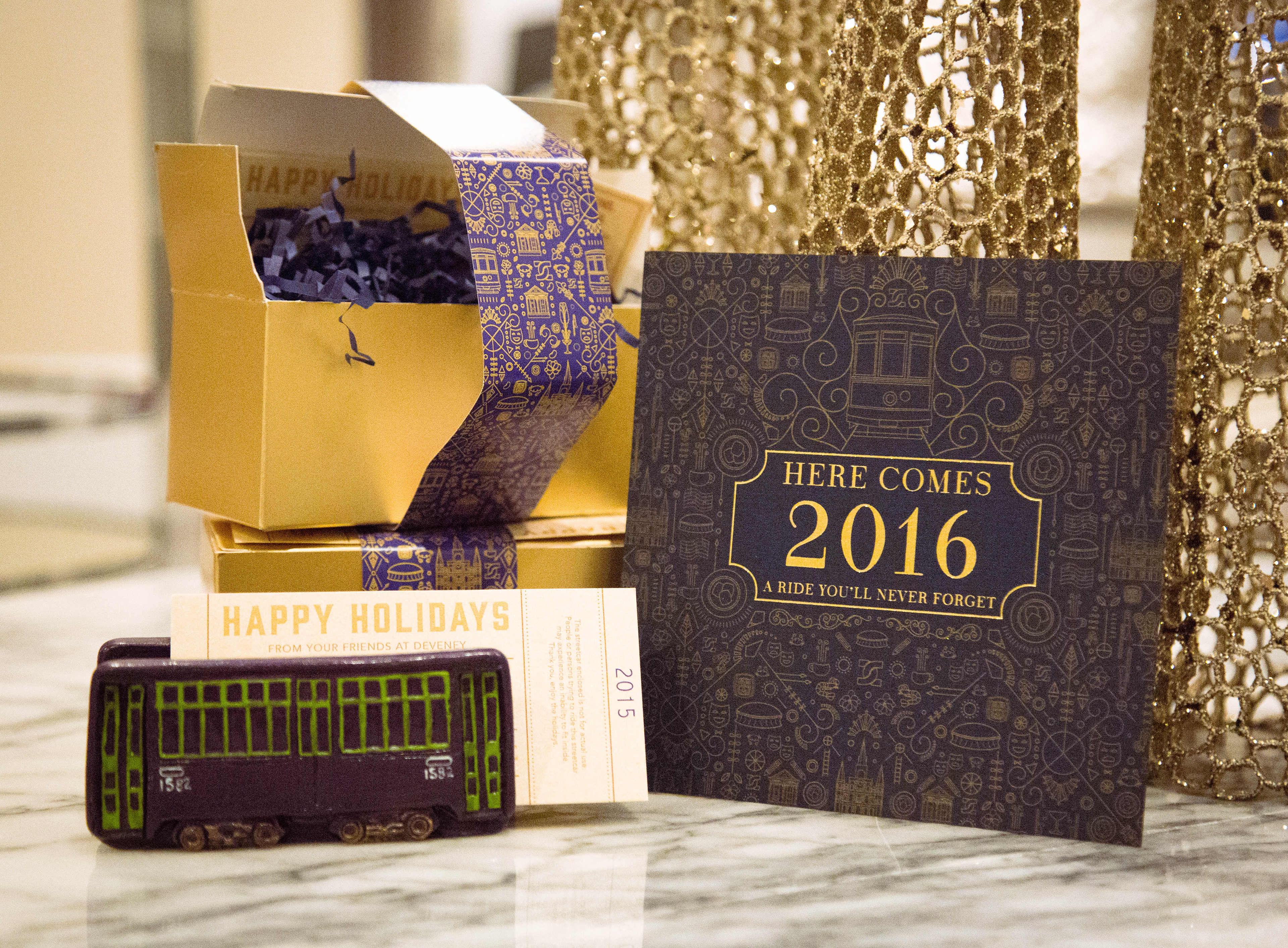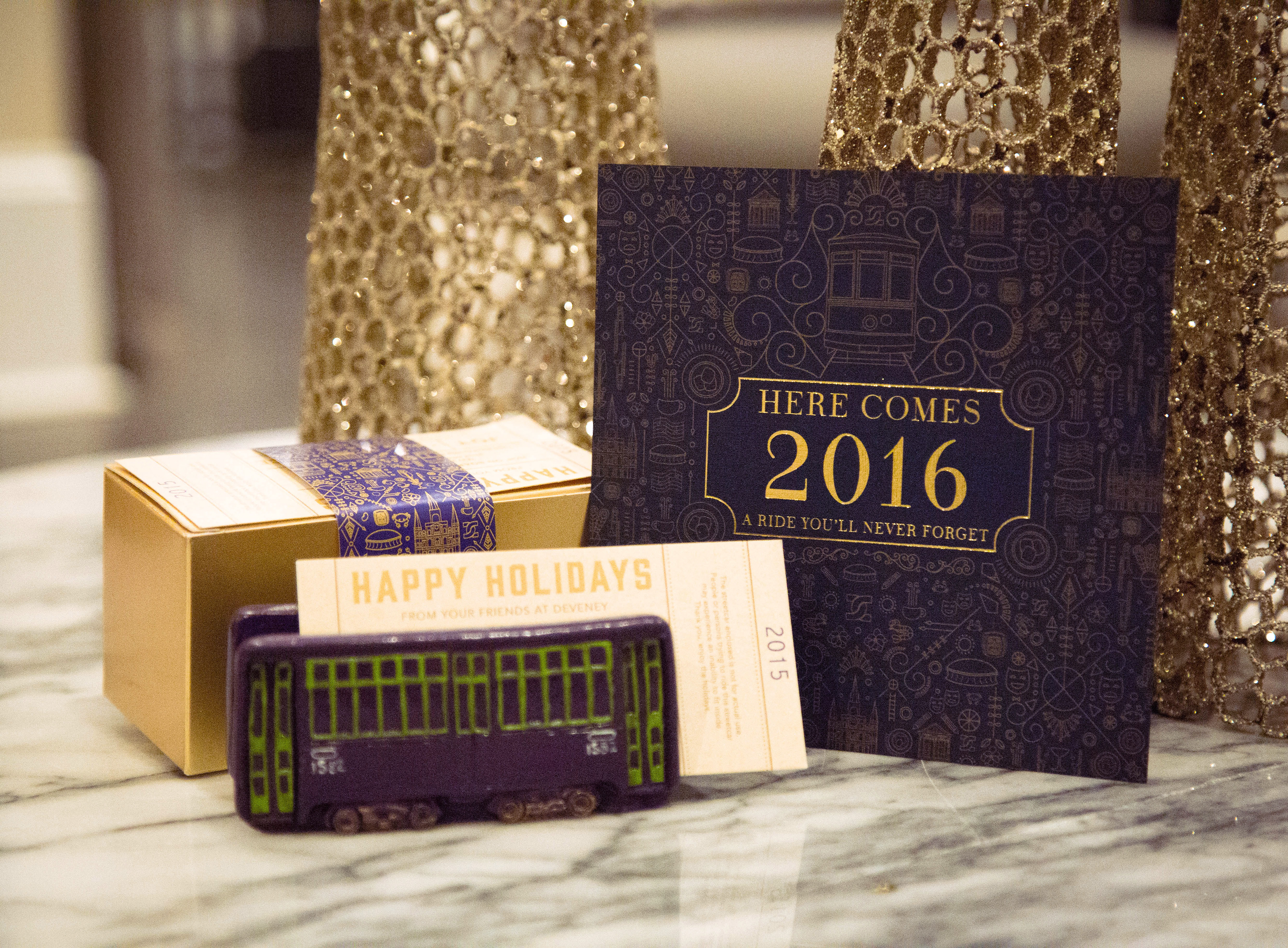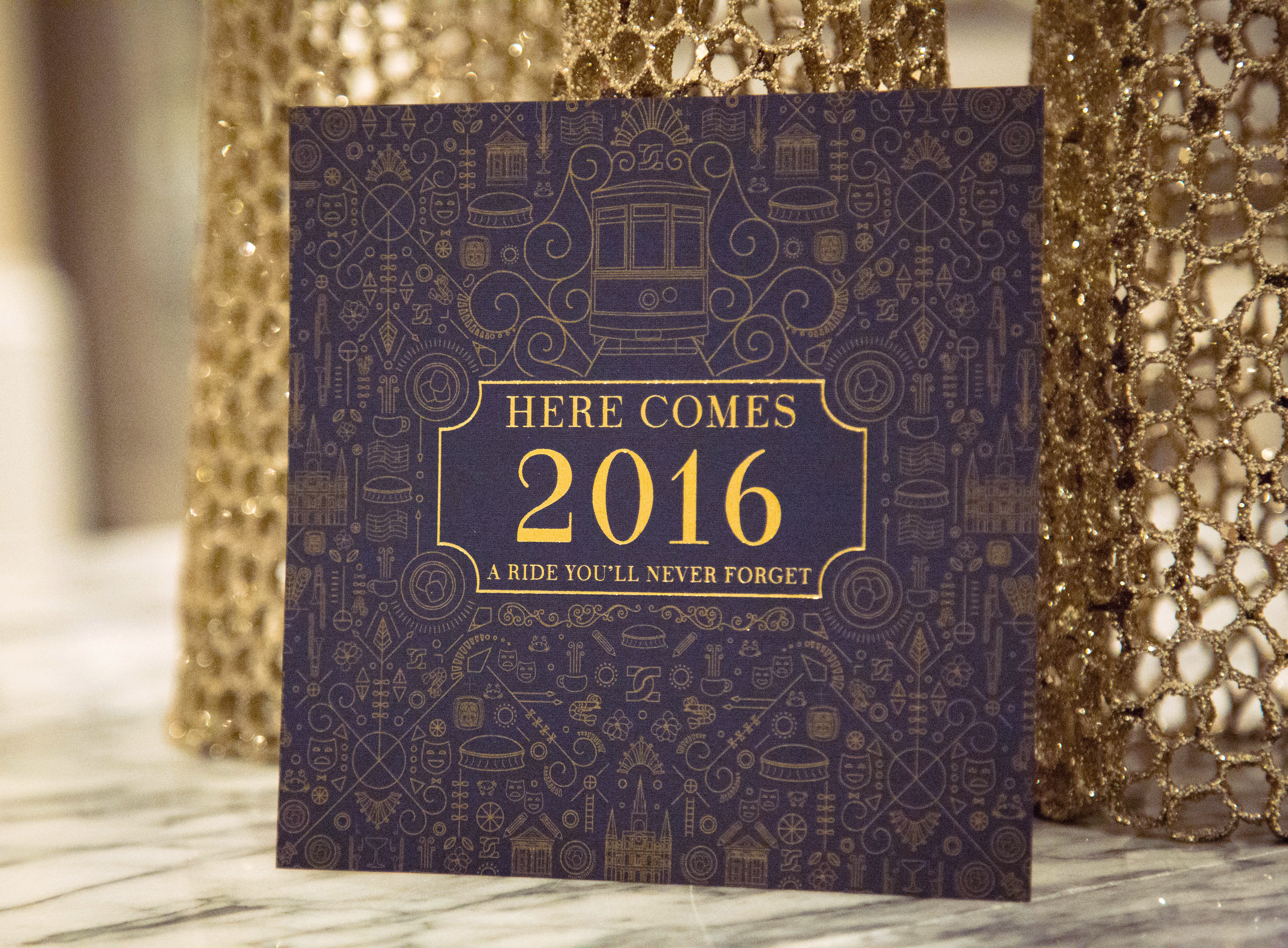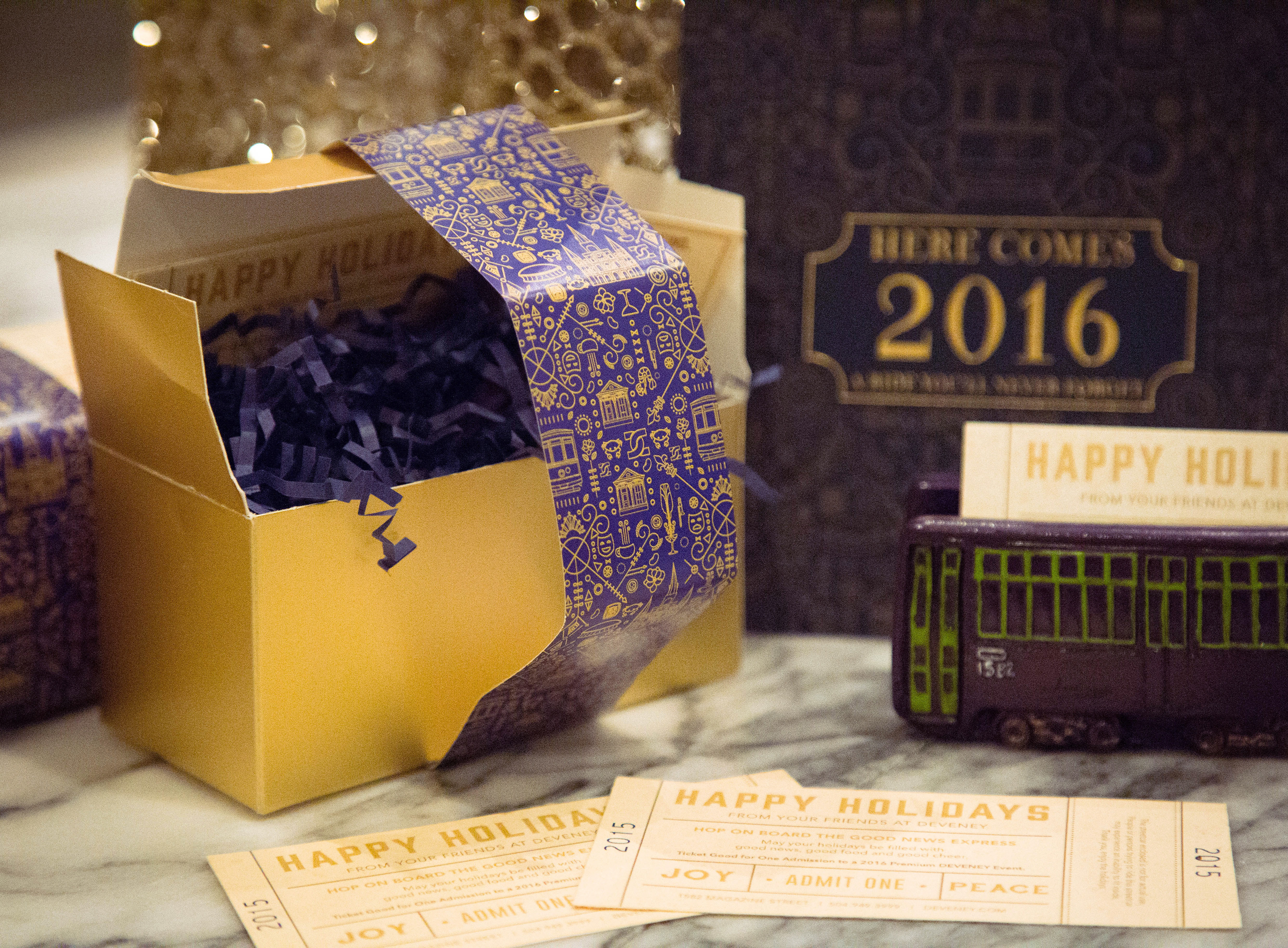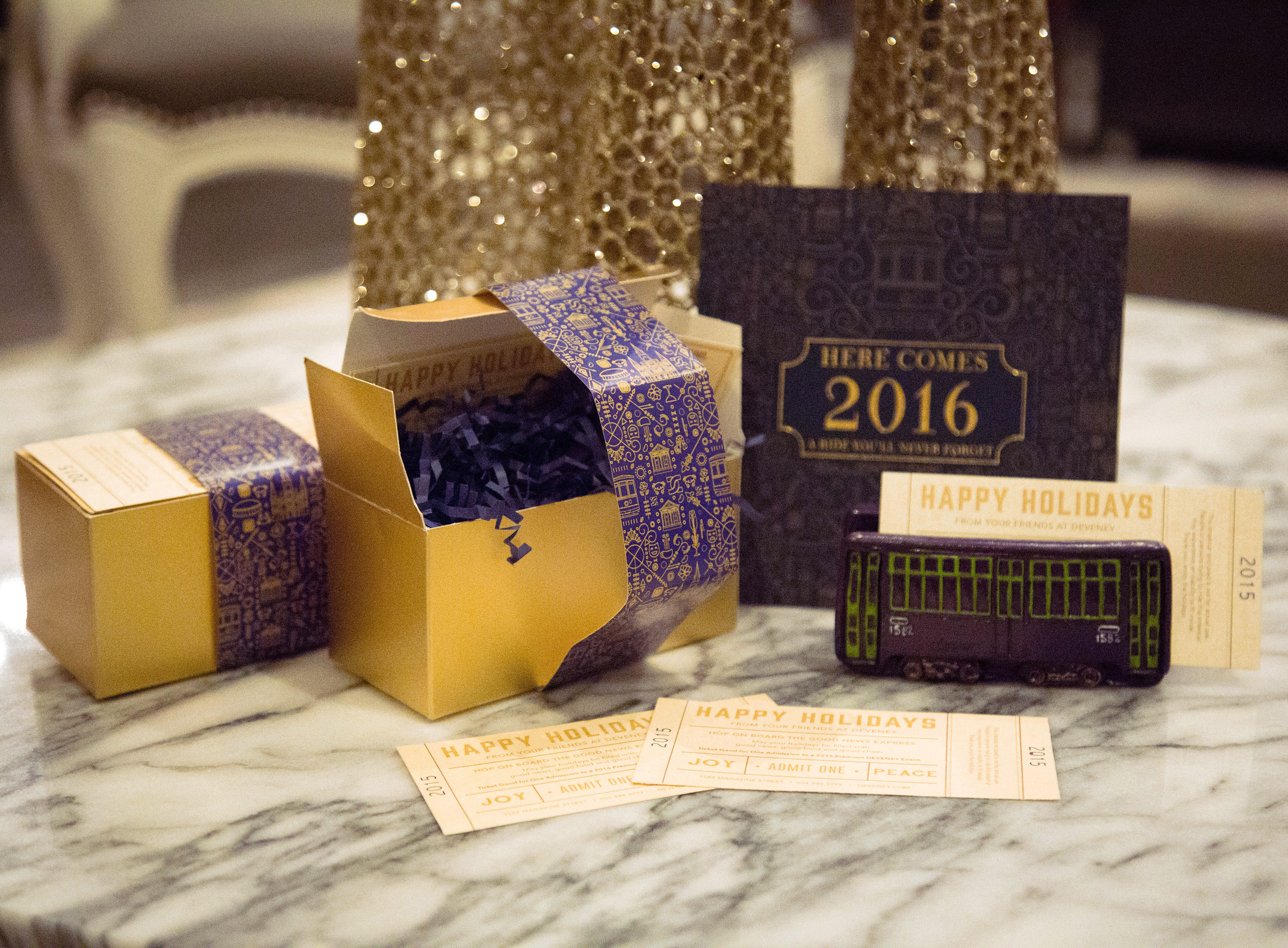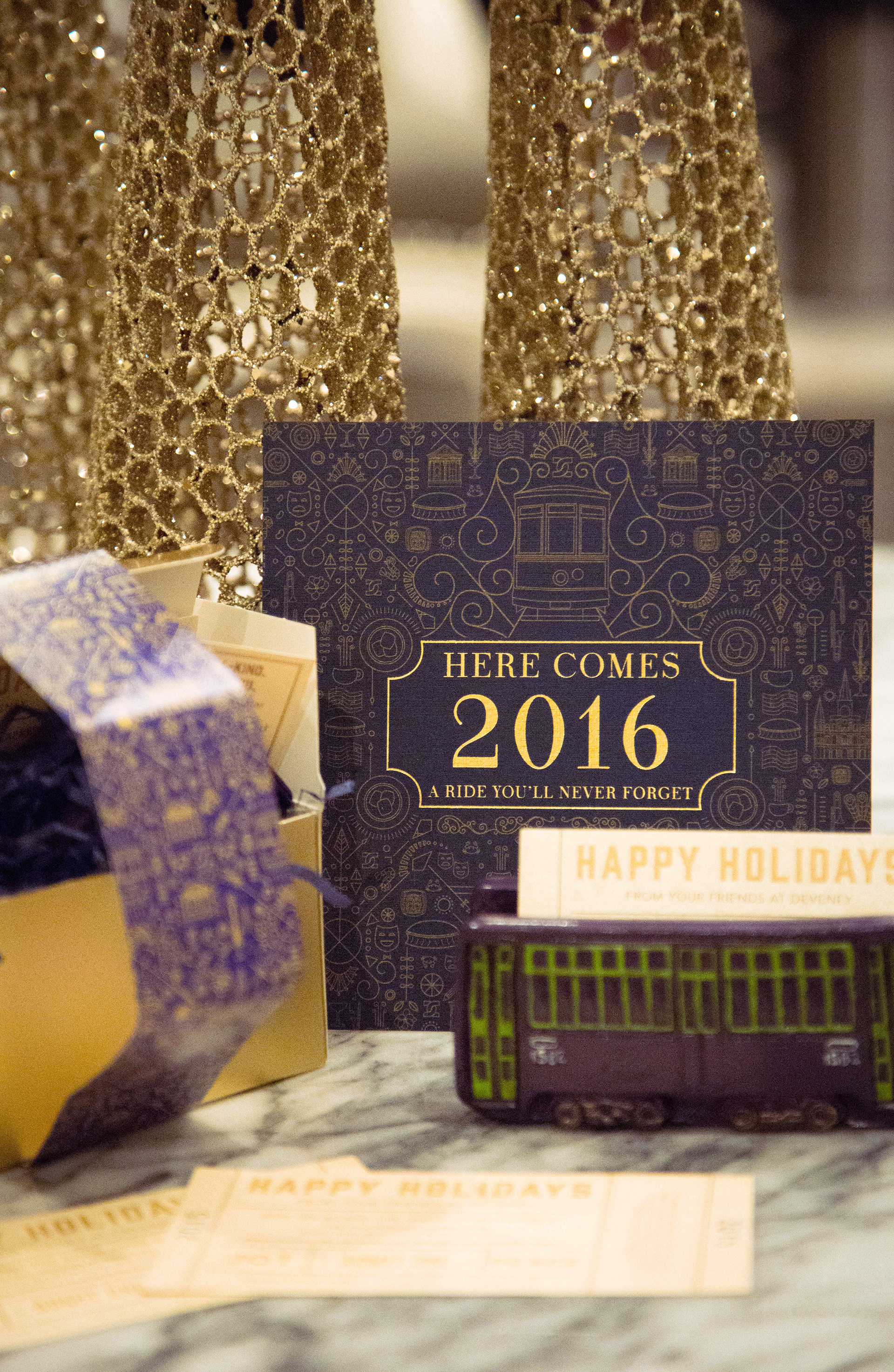 2015 Holiday Campaign for DEVENEY
Print Collateral
Lead designer through DEVENEY
DEVENEY's largest marketing campaign every year is their holiday gift and New Year's card. Every year the gift is hand crafted by a local artist and reflects the message or theme of the year.
The campaign includes: 
An artisan gift
A holiday card
Packaging
A New Years card
The theme of 2015 reflects the Streetcar event and the move of the "Good News Express." The New Years card and the belly wrap on the packaging have a custom pattern. Each icon in the pattern reflects a piece of New Orleans to celebrate the city's 10th year of progress since Katrina.
Inside the custom made business card holders were placed two "streetcar" tickets containing the holiday messaging. The tickets were able to be redeemed for DEVENEY's next VIP event.