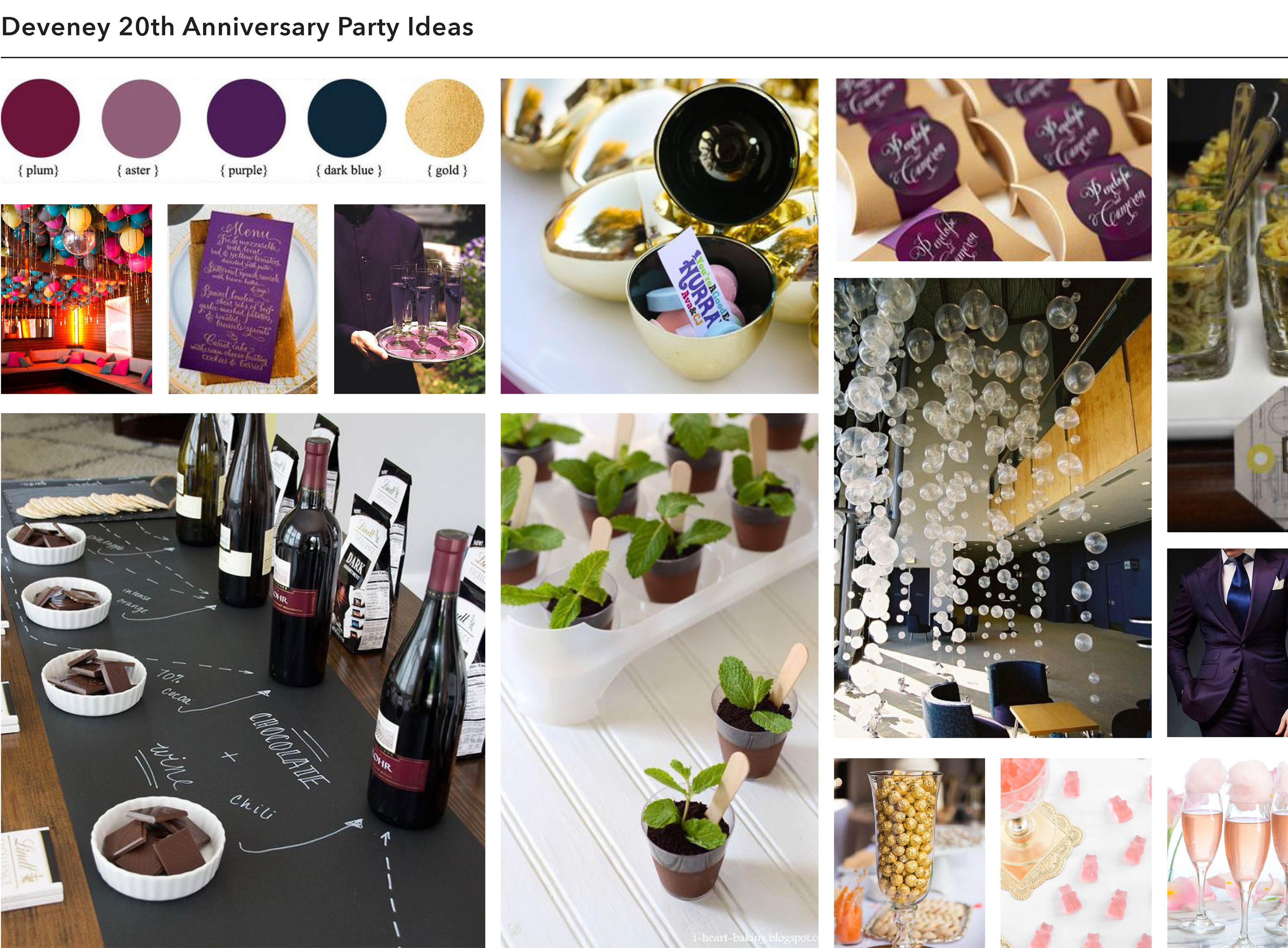 The concept for the party theme was initially inspired by the golden tickets presented in our previous holiday gift, the idea of a tour of our factory/machine, and the late Gene Wilder. The event needed to be upscale and fit with the DEVENEY brand.
In the movie,  children who have the golden ticket win a tour to the factory. Guest who received a golden ticket in the 2015 Streetcar gift were invited to tour our newly branded engagement agency. Each room is categorized by meal courses/flavors that coronate with processes of the agency. 
Ex. Step One is research –this is where everything begins – it's the bread and butter of our process. Guest answered a riddle and continued to the next room of earthy green where Step Two was located – this is where ideas grow.
Fun details were added like bubble balloons that pay homage to the scene where Charlie and his grandfather are floating. Golden chocolates as golden eggs, edible plants in disguise and even a chocolate fountain. 
The last part of the journey was Step 4 – Results – this is the sweet spot and thus where the dessert room was held. We had a chocolate and wine pairing table with the chocolate fountain.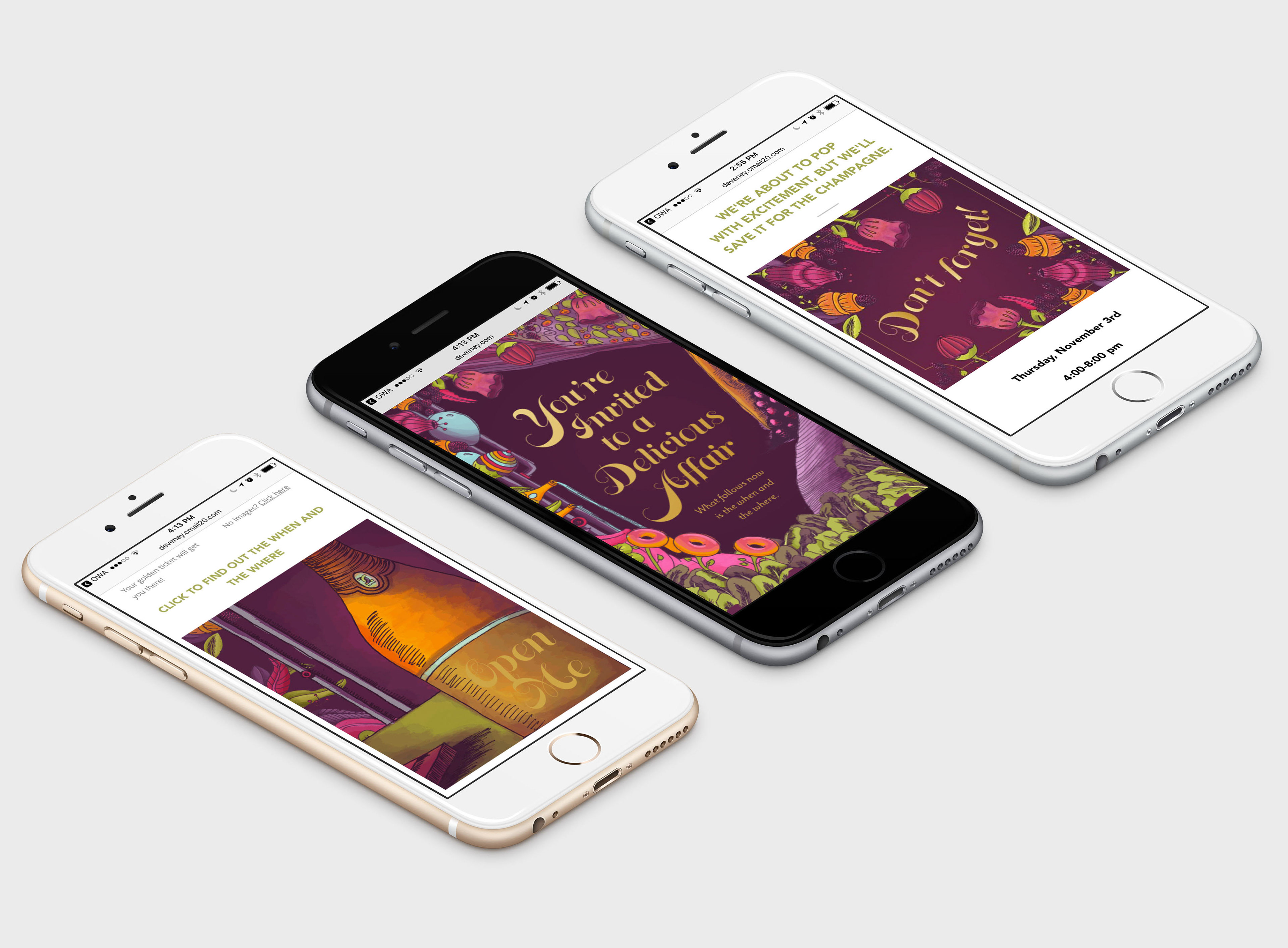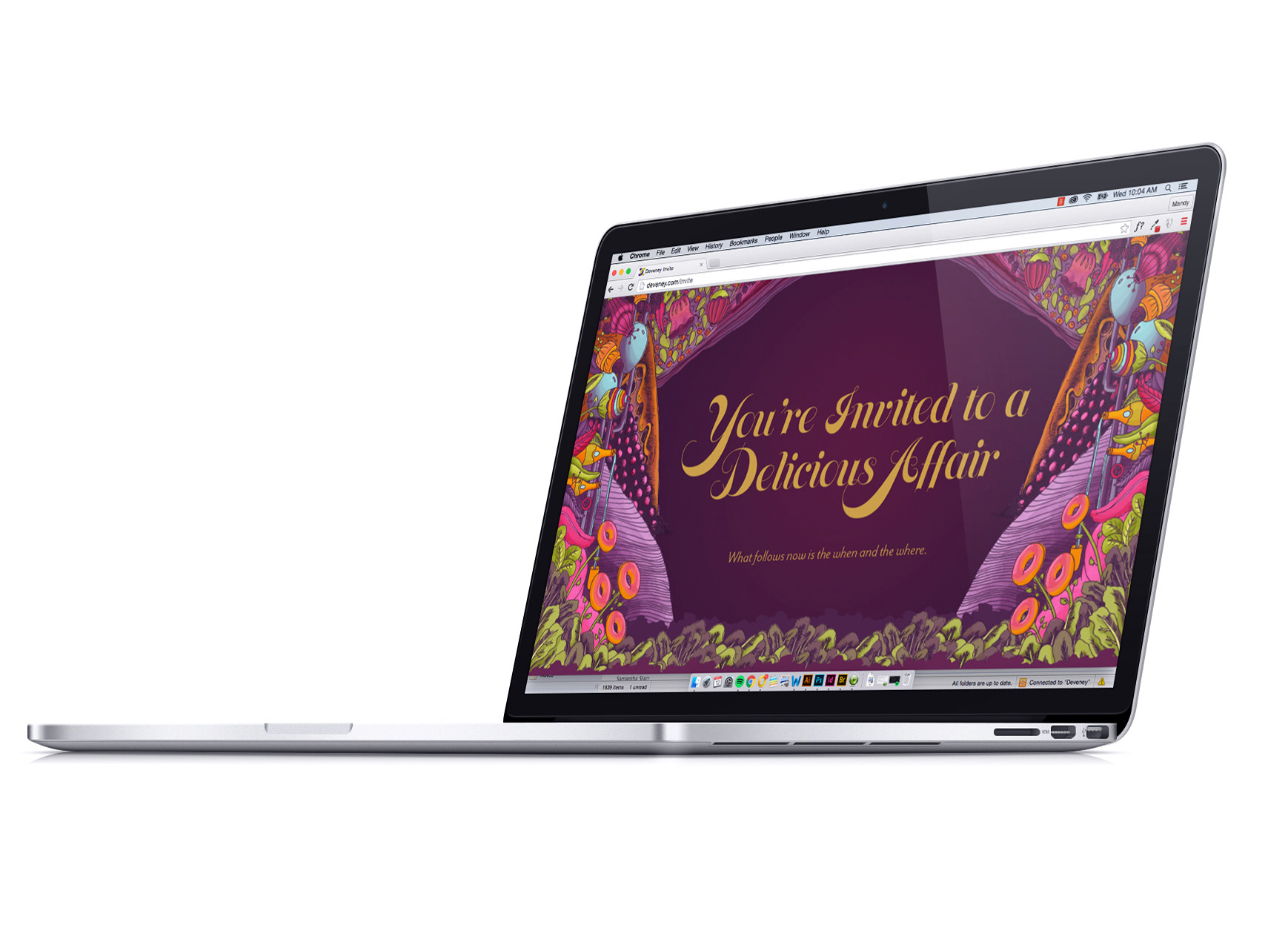 Guest received an e-vite that enticed them to "open it" where they are sent to the
landing page
and everything comes to life and blooms. It's a saturation of illustration and color that is growing around the frame.