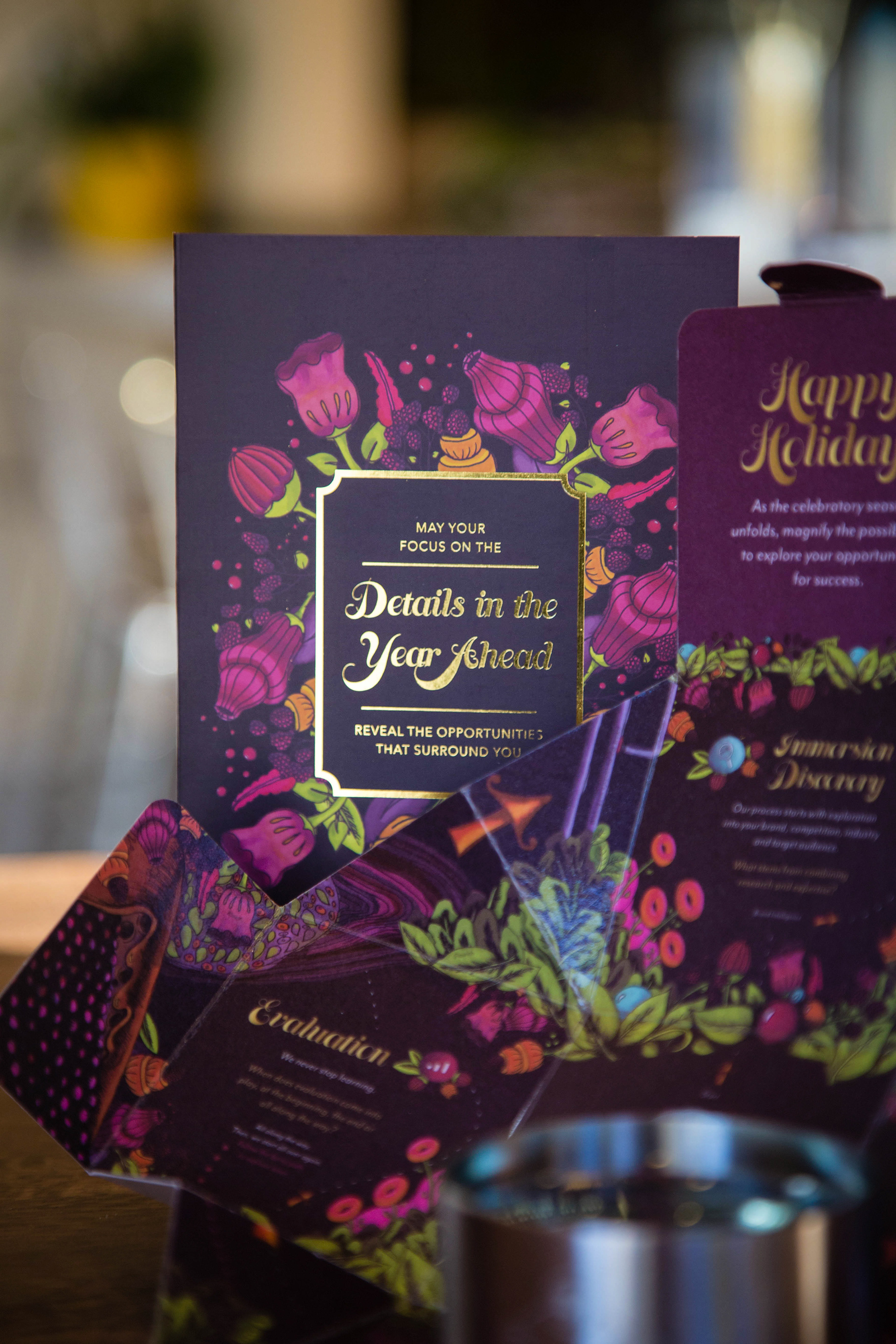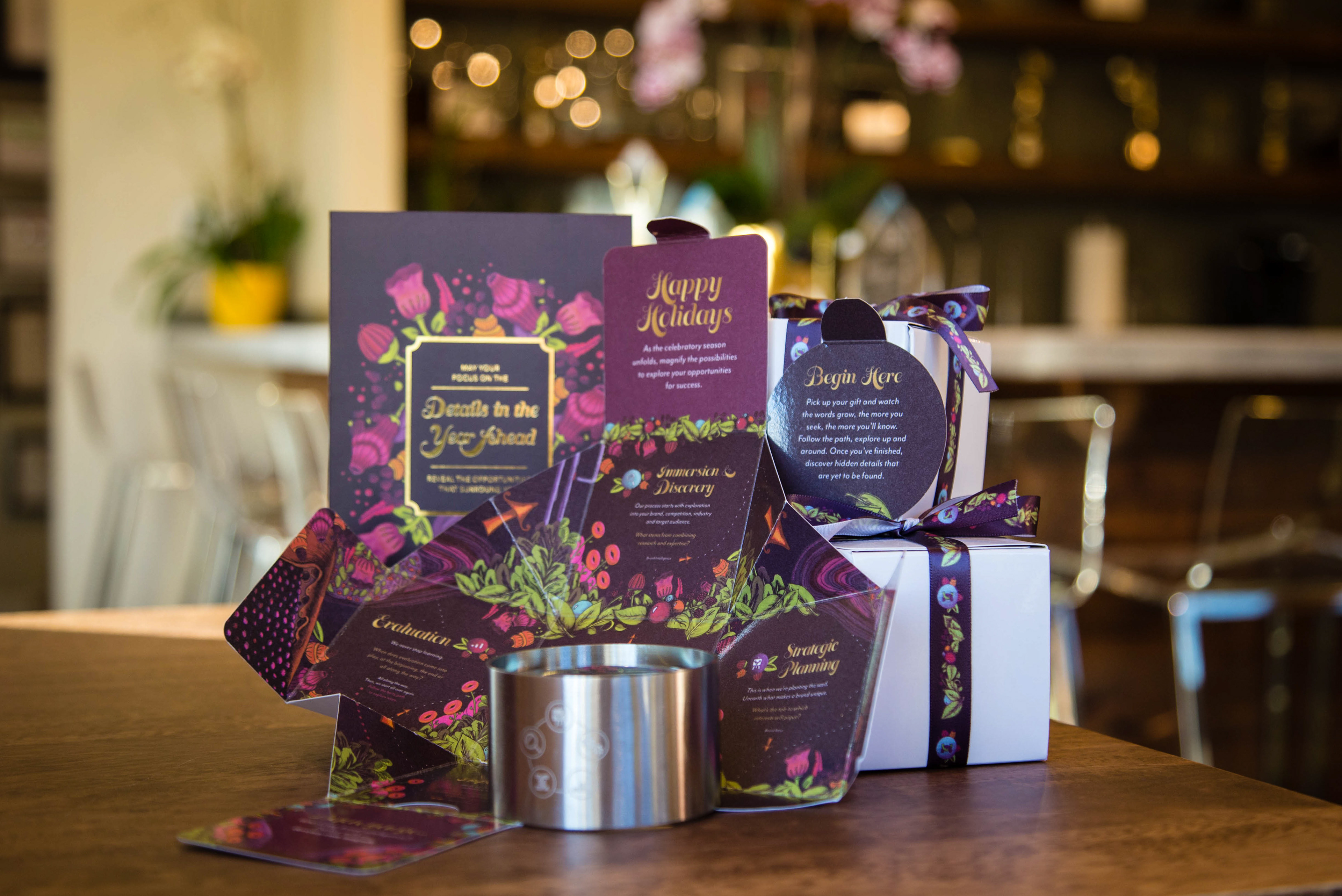 2016 Holiday Campaign
by DEVENEY
Print Collateral
Lead designer through DEVENEY
DEVENEY's largest marketing campaign every year is their holiday gift and New Year's card. Every year the gift is hand crafted by a local artist and reflects the message or theme of the year.
The campaign includes: 
An artisan gift
A holiday card
Packaging
A New Years card
The theme of 2016 reflected the launch of DEVENEY's re-brand as an engagement agency and the Delicious Affair event. The gift is packaged in a white box with ribbon. On the ribbon are small illustrations of berries and leaves. 
Once the recipient unties the ribbon, the box blooms to life as it falls open. Inside is full of vibrant color and illustration, as well as instructions on how to play the game created inside. We encourage the user to follow the path and use their magnify gift to read the small print on the box's interior. The journey reflects the engagement agency's new process which is also engraved on the gift.
A landing page is created where friends of DEVENEY can learn more and also find words hidden through out the piece.
The New Years card mirrors the floral illustration and is accentuated with gold foil. The headline reads "May your focus on the details in the year ahead reveal the opportunities that surround you."