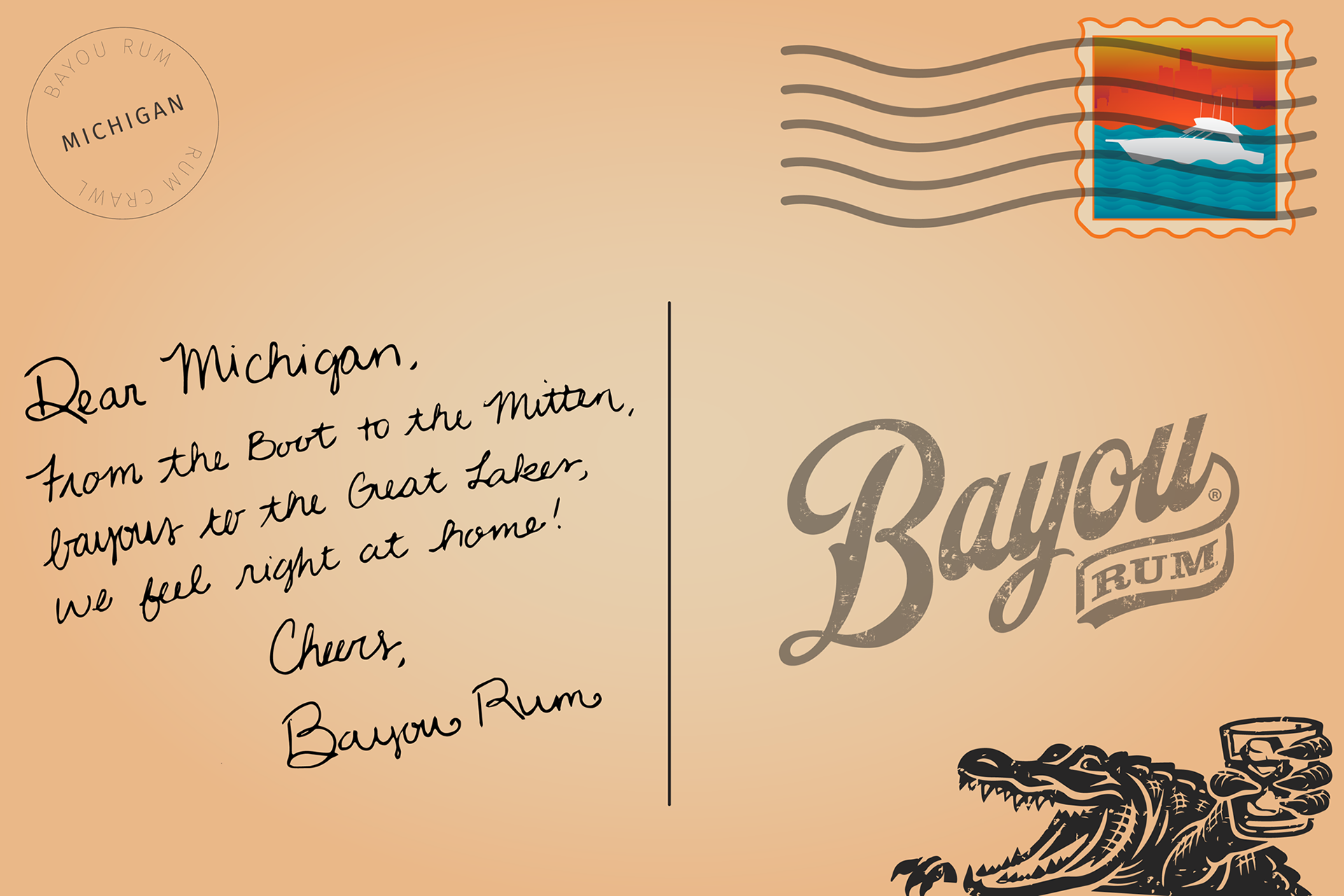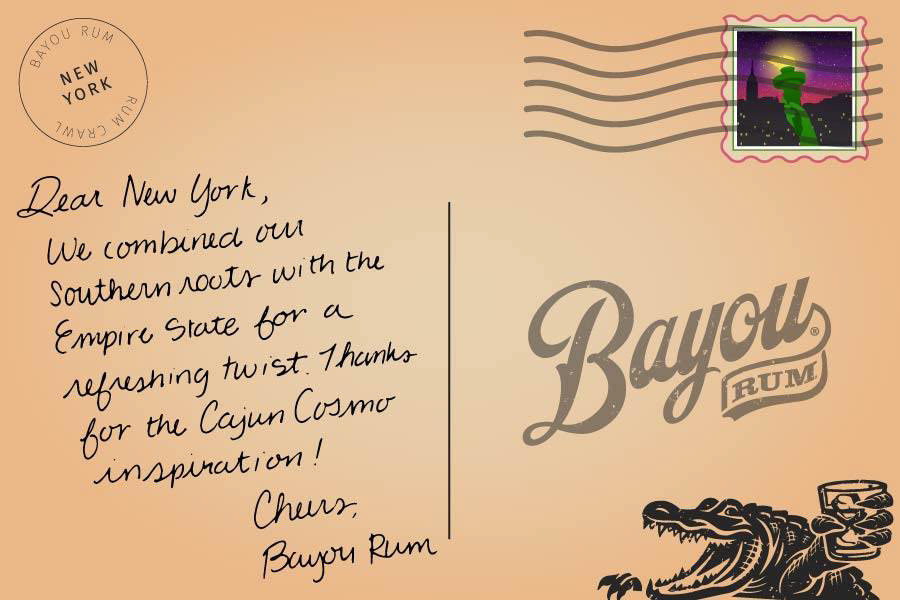 Social Campaign
Post Concept and Design
Designer through DEVENEY
Bayou Rum had a bar crawl across America. Max Rasche and I designed these postcard graphics that were posted on social media to announce their arrival and to give their gratitude and goodbyes.
Back designed by Mandy Hernaez
Front designed by Max Rasche

Social Post
Post Design and Animation
Lead designer through DEVENEY
Bayou Rum's 2016 March Madness post, with Rachel Wilson and Lauren Weggmann.